My Ipsy Glam Bag for the month of October contains products from Furless, Marc Anthony, Meech and Mia, Tarte, and Urban Decay. The bag itself has a subtle homage to the spooky Halloween season in the form a quirky black bat zipper on a chic rose lace printed clutch.  
While it's noteworthy that I received products from two well-known brands, I didn't feel very strongly about any of the products I received, which include an eyeliner, an eyeshadow brush, a mascara, a loose eyeshadow, and a hair oil.
Let's take a more in-depth look at the products:
Marc Anthony Hydrating Coconut Oil & Shea Butter Oil Treatment – At first when I saw this, I thought it was a hair range by Marc Anthony the singer, which utterly confounded me. I'm not a fan of the packaging, and aside from the no-name brand, this product was a miss for me because I hate how messy oils are.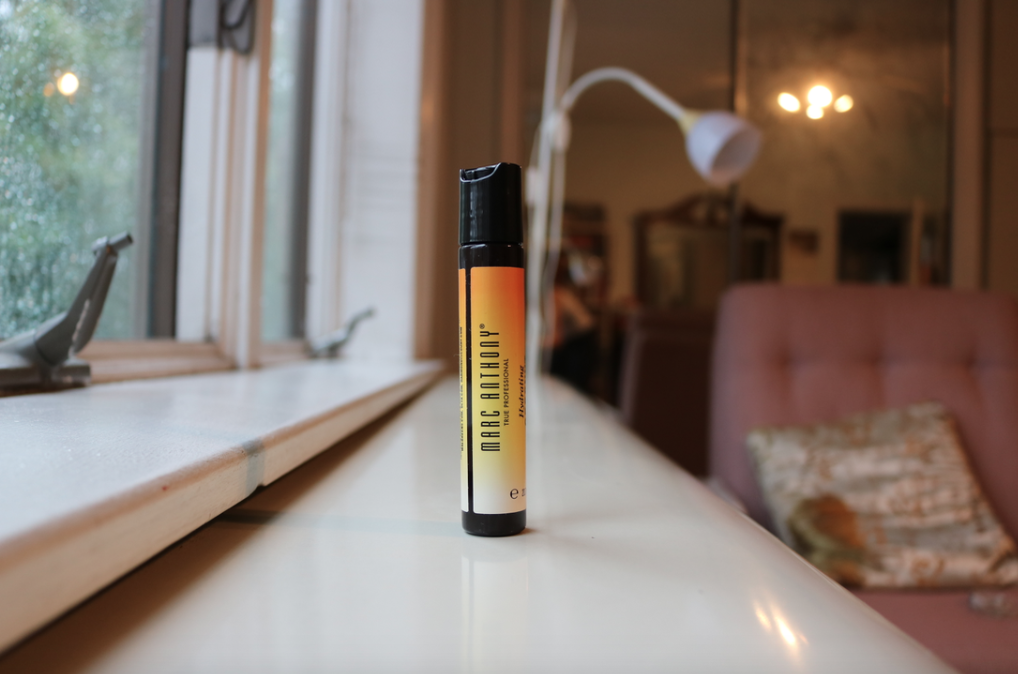 2. Tarte Deluxe Lifted Sweatproof Mascara – This is a mascara I expected to love considering it's a Tarte product. However, there are a couple of things that are off with it. First of all, this product doesn't have an easily discernible color. It's definitely not jet black. I would say it looks dark gray/brown (scroll down for picture.)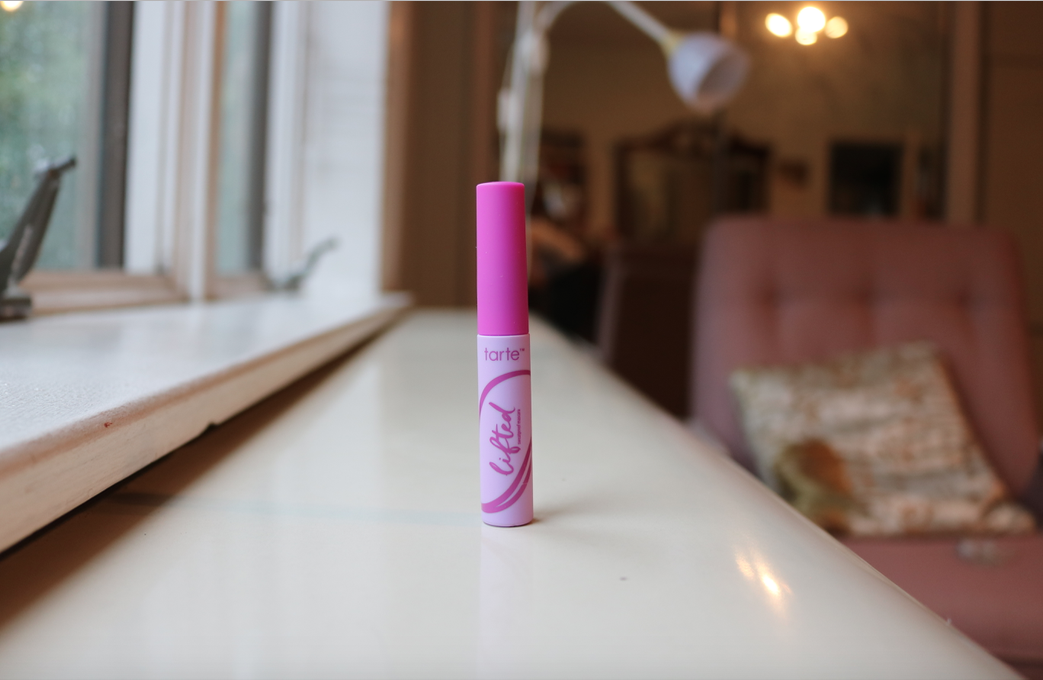 This mascara has a bit of a dry formula — it's not wet or super saturated. I rolled the wand over my hand and this was the result (maybe it helps with being sweat-proof?). While this mascara does thicken your lashes, it's in a very natural way. Put to the test it is not water-proof. However, it may be sweatproof, which it claims to be. We'll see in the summertime, Tarte.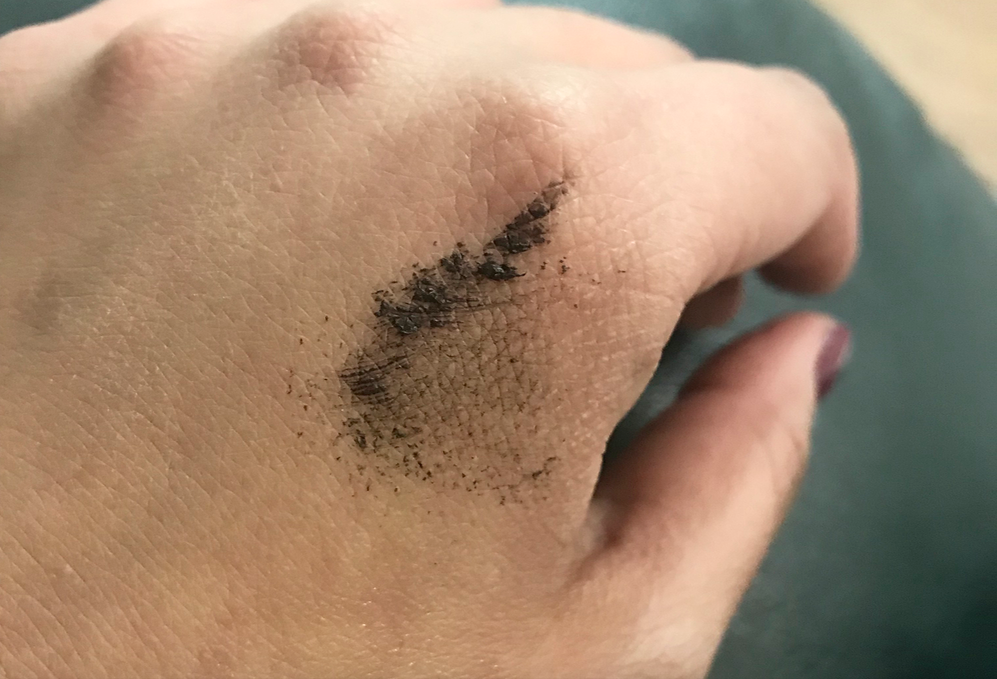 3. Urban Decay 24/7 Glide-On Eye Pencil in Perversion – I think everyone has received this at some point if they're signed up for a beauty subscription service. I've tried this before and I remember feeling "meh" about it, but I tested it out again and I do give it props for being inky black, waterproof, and long-wearing.
4. Furless Black Beauty Blending Crease Brush – I've said it before and I'll say it again – Ipsy is great for stocking your brush collection. This is a cruelty-free eye blending brush with green/aqau tipped bristles. I can appreciate receiving new brushes, especially for crease work.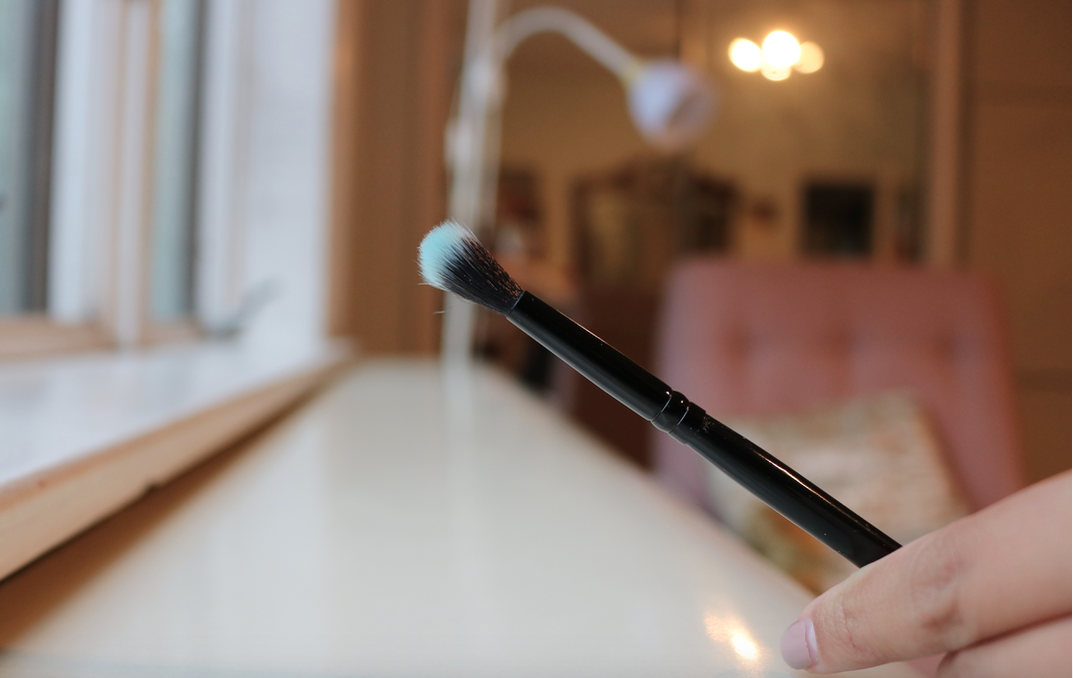 5. Meech and Mia Loose Eyeshadow in Beige – There's nothing beige about this loose eyeshadow. It is the most shimmery orange-mango shadow I have ever seen. I won't be reaching for this often. I am glad that it's a vegan product, but I just disagree with the description that says it "is a warm, gold-flecked nude that also works as a highlighter." Total pass.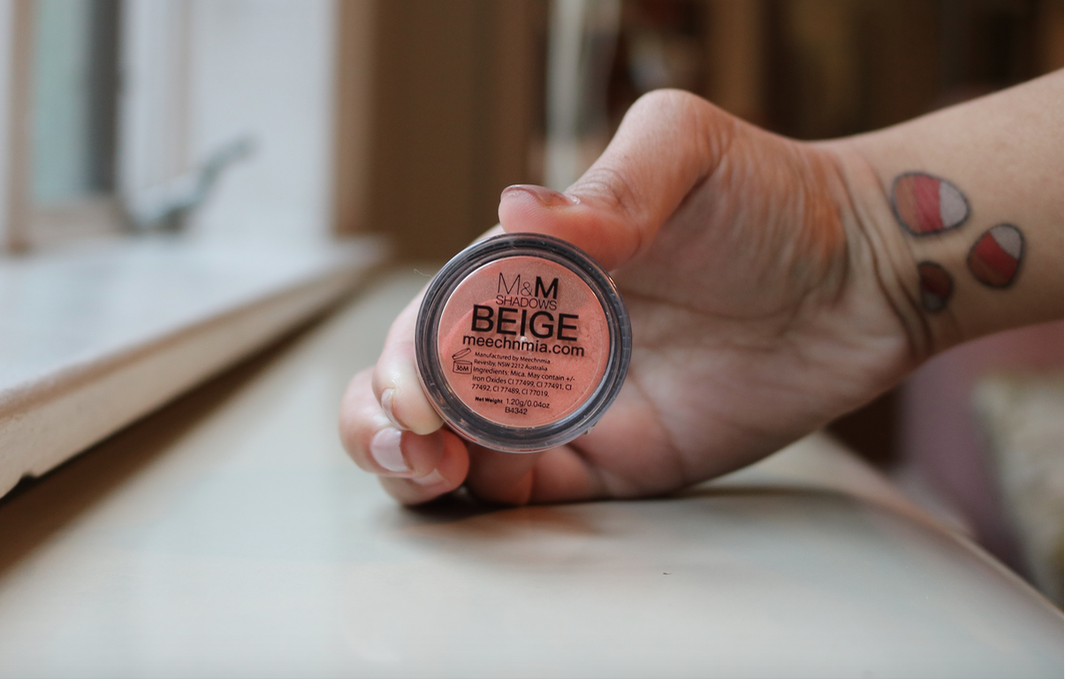 RATING: B-
I rate this Ipsy Glam Bag a B- because I feel like I got a lot of filler products. The better products were the eyeshadow brush, the eyeliner, and the mascara, but I wasn't super enthusiastic about anything I received. Thanks for checking out this overview and be sure to come back to see the goodies I get next month! ❤