It's no surprise that I love makeup. Over the years, I've amassed a decent collection of beauty products, and I've now progressed to the point where I know exactly which items are infallible and my holy grail products. Today I'm sharing the top ten beauty products I would save if I was forced to purge my collection.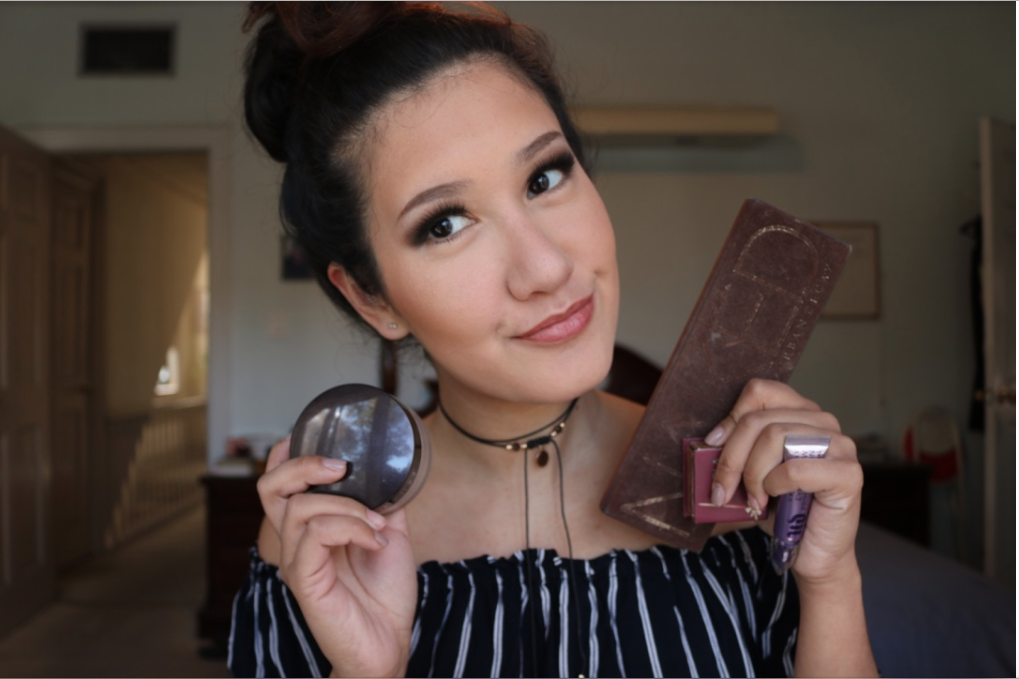 Words can't express how big of a game-changer this palette was for me. My personal beauty journey began in 2009 and it wasn't until the Urban Decay Naked Palette came out that I had access to such a phenomenal selection of eyeshadows to work with. I wouldn't change a single shade. The golds, bronzes, and taupes are stunning, and so are the highlight and smokey shades. It's my go-to palette for creating versatile looks with, day or night.

This was my very first lipliner, and purchasing it made the biggest difference. It is the perfect deep browny-rose nude shade to sculpt and shape your lips with. It gives you a poutier, fuller lip, and adds dimension. It goes with almost any neutral lipstick – mauve, nude, pink. It's perfect.
The MAC site describes Cherish as a "soft muted peachy beige," but it's actually more of a deep beige nude. On its own it's very plain, and not particularly flattering. However, if you sculpt your lips with a neutral lipliner (like Whirl), and pat Cherish on your lips, it's the perfect combination. I've worn this with countless eye looks, and it has perfectly complemented these looks every single time.
4.  Graftobian Ultra HD Glamour Creme Foundation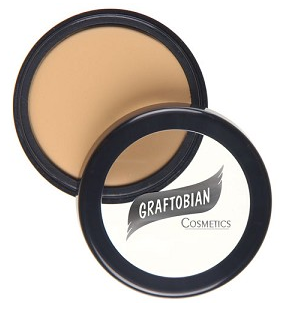 I have an allergy to silicone, and almost all foundations contain silicone as an ingredient. However, Graftobian's Ultra HD Glamour Creme Foundation doesn't, and it was the first foundation I could use that didn't aggravate my already sensitive skin after a painful experience using Estee Lauder Doublewear Foundation. It provides medium buildable coverage and smooths on like a dream.
5. Benefit Hoola Matte Bronzer
I've tried lots of high-end bronzers (Tarte Park Ave. Princess, NARS Laguna, Too Faced Chocolate Soleil), and none of them compare to Benefit's Hoola Matte Bronzer. This bronzer literally sculpts your face with the most flattering tan hue. It perfectly chisels your face without looking too warm (or too dark) and shapes it in just a few strokes.
Ahh, this blush. What can I say? I discovered it in 2011 and to date, it has remained my favorite blush. I feel like every other blush I own is just a different version of this shade. It's described as a "seashell pink" and it is the perfect mauve-warm rose shade. It's just so pretty.
7. Laura Mercier Loose Translucent Setting Powder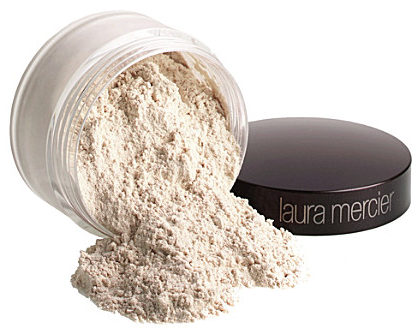 As a makeup enthusiast, translucent setting powder doesn't really thrill me. However, I became intrigued about this product after watching Tanya Burr on YouTube rave about it, so I purchased it. I'm so glad I did. This powder by Laura Mercier sets my makeup so beautifully. It's the finest milled powder that feels like nothing and makes your foundation look like velvet.
8. Urban Decay Eyeshadow Primer Potion (Original)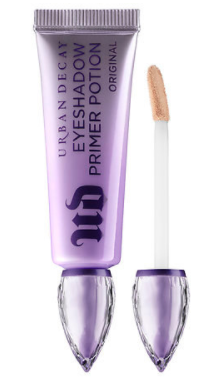 I've been rocking my Urban Decay primer potion for probably a decade at this point. I've tried a couple of other eyeshadow primers but always go back to this one. Lately I've been noticing  some inconsistencies in the formula though (I have two travel sizes and both seem different), namely one being more oily and the other the classic creamy formula. If this keeps up, I could switch.
9. Marc Jacobs Velvet Noir Major Volume Mascara or Blinking Beaute False Lashes in Mademoiselle
This is a bit of a cheeky item, as I've listed two possible items I would choose. I've found that I don't need mascara as much as I need false lashes. I would prefer mascara to look "finished" while wearing makeup for glasses, but I feel completely and totally incomplete without falsies when I'm wearing contacts. I've listed two of my favorite products (both pricey).
10. Benefit Cosmetics Precisely, My Brow Pencil Ultra Fine Shape & Define
I almost forgot to mention this product, which is ironic because it's the only product I use on a daily basis. Whether I'm going to work or running errands, I need at all times, an eyebrow pencil. I used to rely on the inexpensive Maybelline Define-A-Brown pencil, but they discontinued it  😭 Since then, I purchased Benefit's My Brow Pencil, which I love, but is $24. Now that I used that up, I'm currently using  It Cosmetics' Brow Power Super Skinny Pencil (but prefer the Benefit one).
Honorable Mention: Shiseido Eyelash Curler
As an honorable mention, I'm including this eyelash curler by Shiseido. All other eyelash curlers pale in comparison – this one curls my eyelashes so dramatically. I would hate to be without it.
Here's a picture of a look I did wearing the brow pencil, eyeshadow palette, foundation, powder, bronzer, blush, mascara, falsies, lip liner, and lipstick listed in this blog post: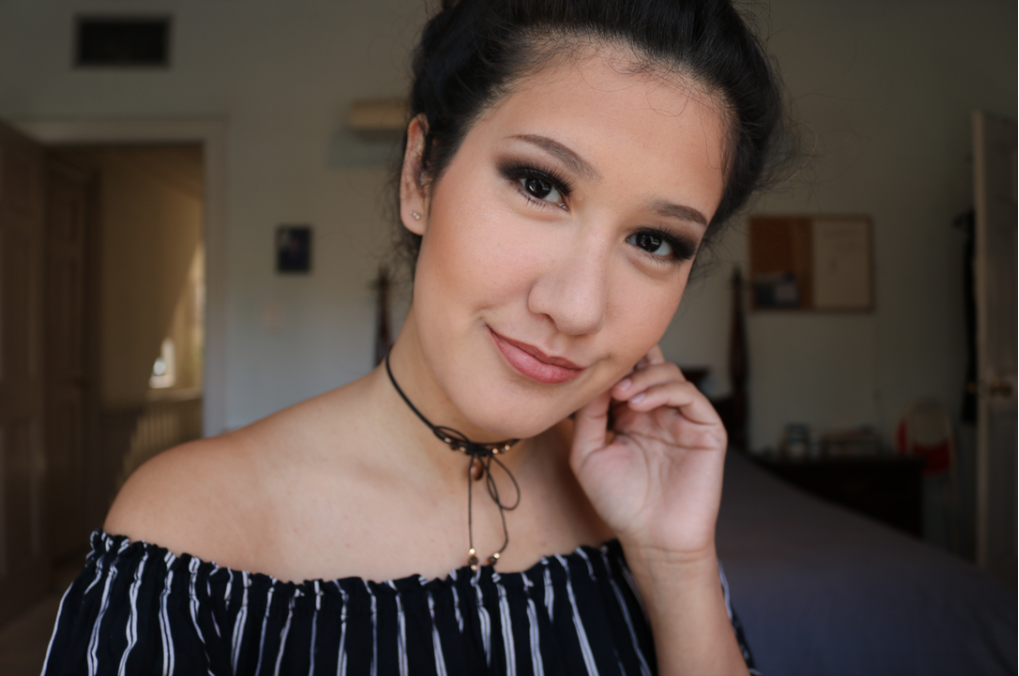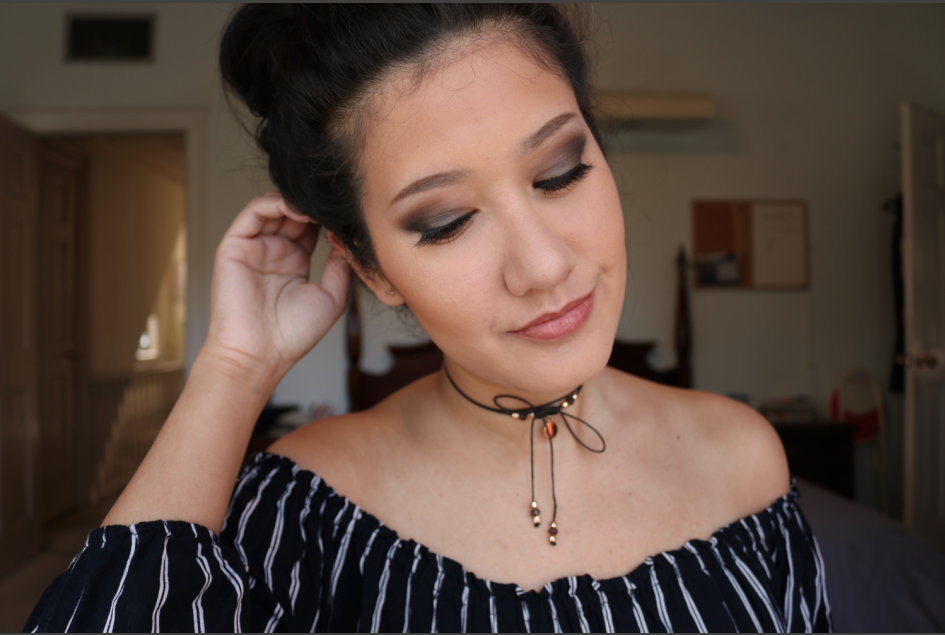 Thanks for tuning into this blog post! I hope you're inspired to try out some of these amazing products. They could be your new holy grail items.